Oh mommies...what a wonderful day it has been celebrating our Risen Lord, going to church, cooking a feast, and enjoy our family and friends. I had hoped to write this morning, but I was up and running with my sweet family earlier than expected :-) I pray that this was a beautiful day for you and your family! He has risen! He has risen, indeed!
If you would like to create your Easter devotional box, see below for the final piece to your craft! For the instructions on creating your devotional box, visit my post at
Palm Sunday
.
Easter Sunday - Jesus' Resurrection and Appearance
Jesus was crucified, His body laid in the tomb for three days, and He then arose from the dead on the third day! We do not know the hour that He was resurrected, but we do know that an earthquake occurred, and an angel of the Lord appeared. The angel rolled the stone away from the portal of the tomb in the early dawn of the third day to reveal the empty tomb! Jesus not only possessed the power to physically move through barriers, but He also had the power of making Himself visible or invisible to humans.
Appearances of Christ between the Resurrection and the Ascension:
-Mary Magdalene, near the sepulcher (Mark 16:9-10, John 20:14)
-Other women, somewhere between the tomb and Jerusalem (Matthew 28:9)
-Two disciples on the road to Emmaus (Mark 16:14, John 20:26)
-Peter, in or near Jerusalem (Luke 24:34, 1 Corinthians 15:5)
-Ten of the apostles, and others, at Jerusalem--Thomas was not there at this time, and he could not believe what the others told him (Luke 24:36, John 20:19)
-Eleven apostles at Jerusalem (Mark 16:14)
-Apostles at the Sea of Tiberias, Galilee (John 21)
-Eleven apostles on a mountain in Galilee (Matthew 28:16)
-500 brethren at once, probably in Galilee (1 Corinthians 15:6)
-James (1 Corinthians 15:7)
-Eleven apostles at the time of the Ascension, the Mount of Olives, near Bethany (Mark 16:19, Luke 24:50-51)
Prophecy (scripture from the Old Testament that accurately foretold the happenings of Jesus): "He will swallow up death forever. The Sovereign Lord will wipe away the tears from all faces; He will remove the disgrace of His people from all the earth. The Lord has spoken." Isaiah 25:8
Scripture Reading: Matthew 28, Mark 16, Luke 24, John 20-21
I do hope that this activity has been helpful to you as a daughter of Christ, and that it has provided you some ideas to highlight the importance of this week with your families. Take all of it or some of it, and use it to your liking. My friend, Gayle, was gracious to allow me to share her creation with all of you.
As we wake up on Monday morning and continue with the busyness that is our lives, let's attempt to not forget this year's Easter season. For me, I have a new-found hunger for learning all that Jesus has to reveal to me about Himself. I'm starting the following study: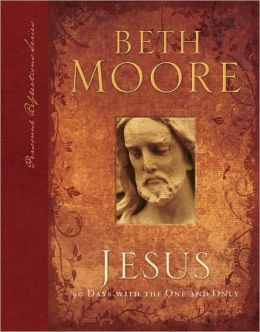 I bought this year's ago, started it, and never finished. I now feel the need to finish! I'm looking forward to what He has to teach me, and I look forward to learning how to share the truths of Jesus with our son, as he continues to grow and mature, and with all of you!
Whatever the Lord has spoken to your heart throughout this Easter season, I encourage you to press forward and discover what is underneath the surface. He will go as deep as we desire to go. We must simply ask! I am excited for all of us to continue our spiritual journeys. Think of Easter as the Christian's new year! It's time to make some spiritual resolutions, and pray to God for the strength to keep them. So...what's it going to be for you? I'd love to hear about it in your comments below!
I will be sporadic in my postings for the next week. My mom is here for a visit, and I really need to treasure her time. Have a great week, my friends! Happy Easter, mommies!